"In PhoQS, we work intensively together as colleagues from different disciplines to create something new in the field of quantum photonics and to bring basic research into application."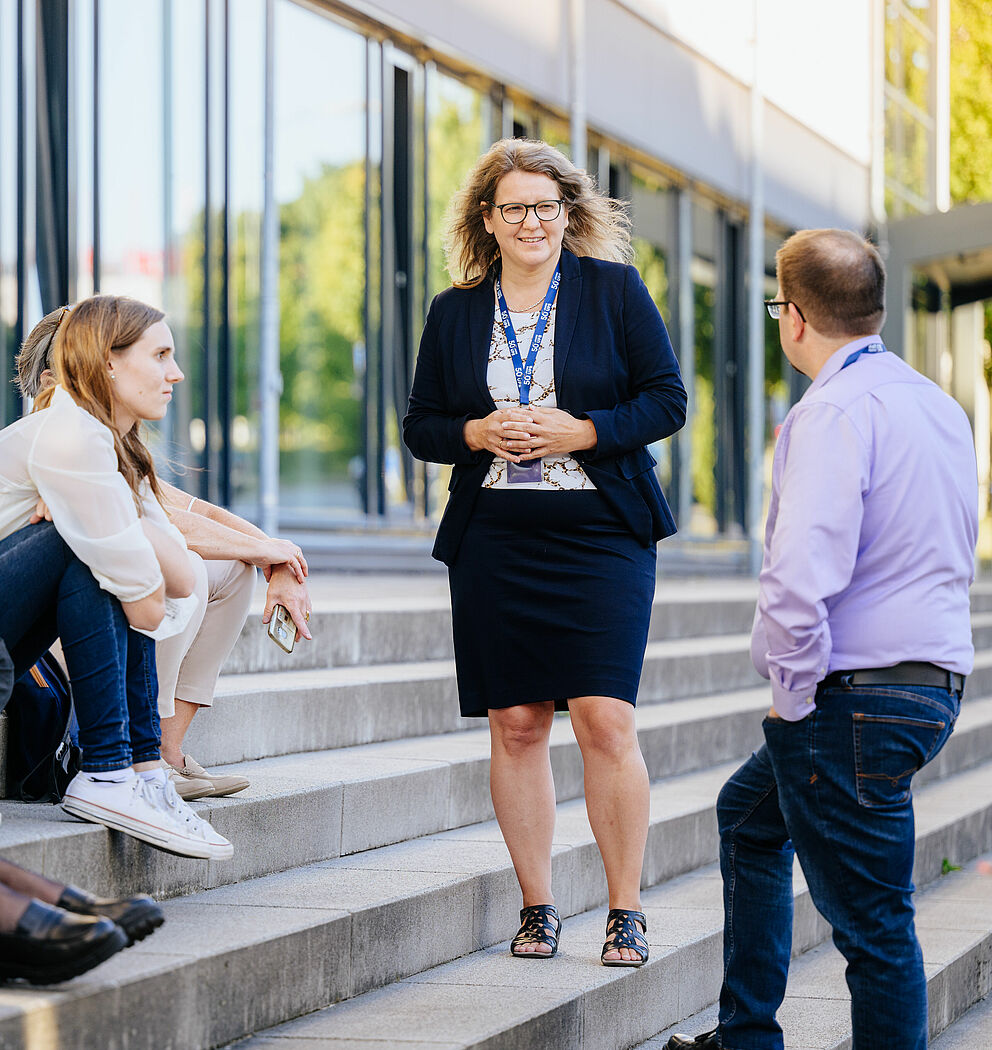 Interdisciplinary research at a top level
PhoQS combines the expertise of over 30 scientists, including three ERC grant holders, from four disciplines. The research work of the 13 working groups from the departments of physics, mathematics, computer science and electrical engineering unites excellent basic research with application-oriented research at the highest level.
Research at PhoQS is currently funded nationally and internationally in more than 15 projects.
Scientific excellence through structural networking
PhoQS serves as a central point for highly innovative interdisciplinary research. In addition to the strategic coordination of research activities, PhoQS provides the necessary infrastructure for interdisciplinary and forward-looking quantum research.