Welcome to PhoQS!
"Our goal is to establish the Institute for Photonic Quantum Systems (PhoQS) as a national center for photonic quantum technologies with international appeal. The Paderborn site, with its internationally renowned experts in integrated quantum photonics and photonic quantum computing, as well as its unique combination of different relevant expertise, is ideally suited for this purpose."
The Institute for Photonic Quantum Systems is an interdisciplinary central research facility. Based on the recognition that second-generation quantum technologies combine concepts from physics, mathematics, electrical engineering, and computer science, the Institute for Photonic Quantum Systems establishes a strategic collaborative model for interdisciplinary research and development of new quantum technologies.
The potential area Photonic Quantum Computing bundles expertise of the University of Paderborn in the profile areas "Intelligent Technical Systems" and "Optoelectronics and Photonics".
Sprecher*in
Institute for photonic quantum systems (PhoQS)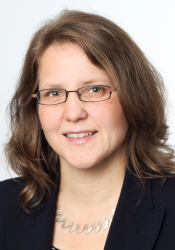 Institute for photonic quantum systems (PhoQS)

Spokesperson